It's been a while since I needed a break from the routine life, my work and just wishes to pamper myself. But, a mom's life – Ah! Seems impossible. Going out for Facial, Spa and other basic necessary services seem so difficult at times. Who will take care of your kids behind? Is a question always to remain in my thoughts. So I better keep avoiding the same again and again, Difficulty in taking out time for myself, Always needed a support of someone to look after my kids when I am away.
Now think differently – A mom can pamper herself at her home and she can keep an eye on her kids too – How?. Here is the review as the answer.
With VanityCube Home salon service. Vanity cube Provides a professional beauty service at your doorstep. No hassle of going out and I can have reserved  my time at my place.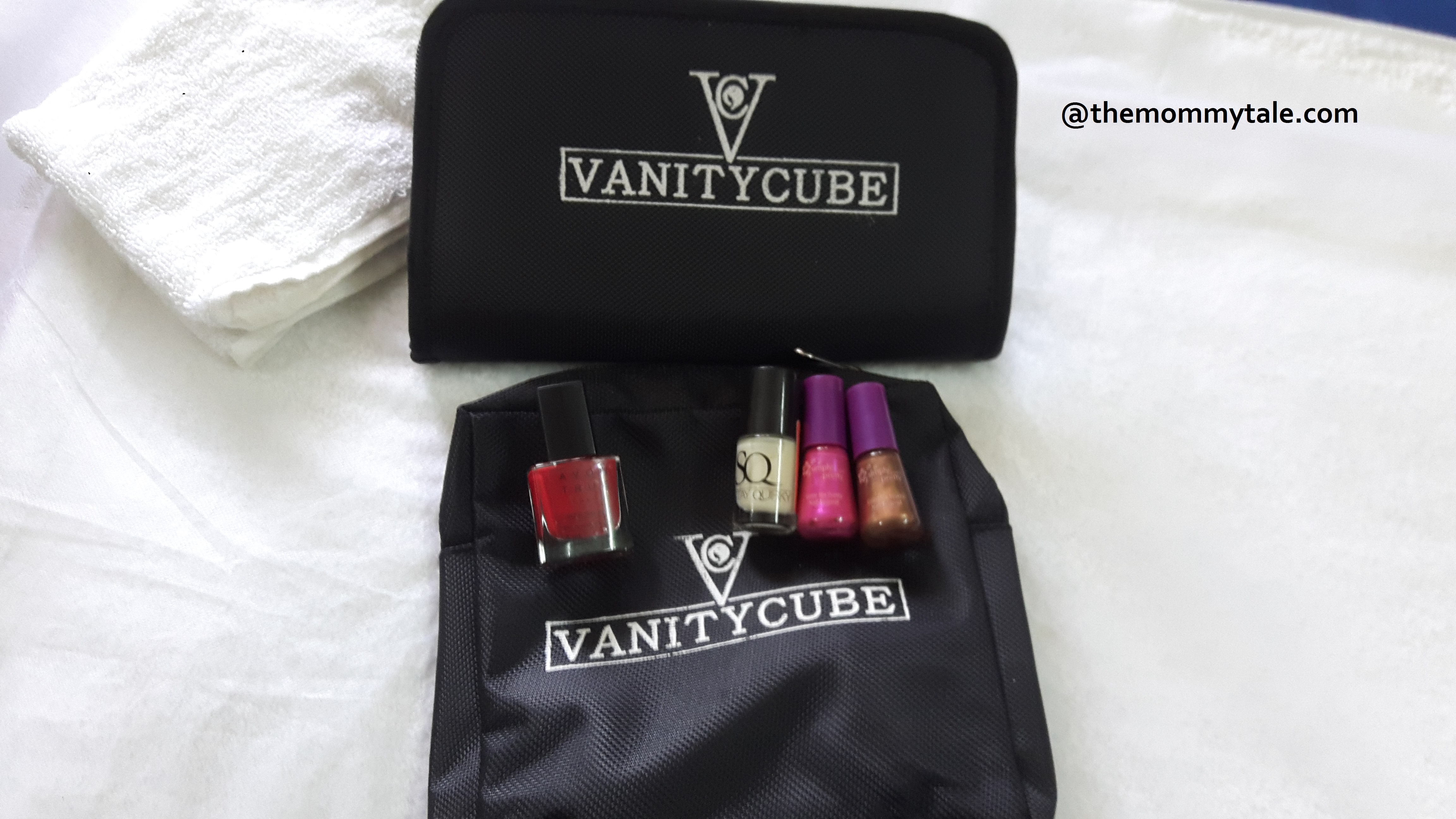 VanityCube is a doorstep beauty service where a professionally trained beauty expert comes with a wide range of products and all necessary equipment. The Vanity club offers a wide range of services from threading to waxing, Facial to Spa and every makeup and hairdo.
My Review of Vanitycube Service:
I booked my appointment on call a day prior to service, I opted two services from their website. On booking the appointment they sent me an SMS saying it's confirmed at the time and date I asked for.
On booked date, the beautician arrived with her bags 10 minutes prior to the schedule. And I received an SMS before her arrival with her name and details. She very professionally and politely explained me about the service I opted for, with the results it is going to give. She took 15 minutes to create a lovely ambiance setting up towels, her stool, and complete setup and look of a professional salon at my place.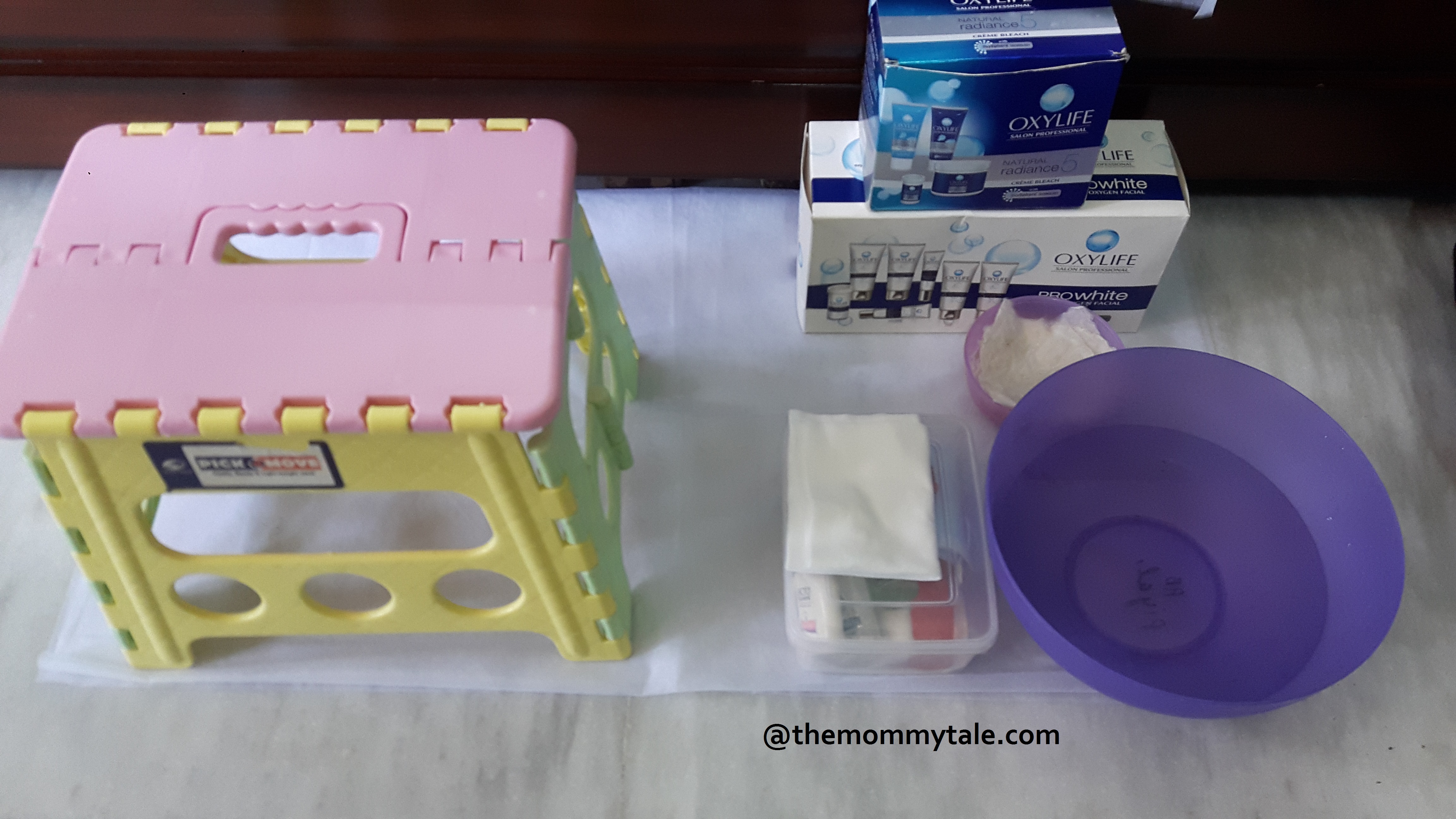 I opted for two services 1. Oxy Pro white Facial 2. Crystal Spa Pedicure
1.Review: Oxy Pro white Facial
Duration: 60 minutes
Products – Oxylife Prowhite Facial Kit
Price:1500/Rs
Facial: We started with Facial. Beautician sanitized her hands before beginning with the cleansing part. She made me relaxed with stretching of hands and neck. The facial kit has 6 elements for 6 steps to achieve lovely Glow.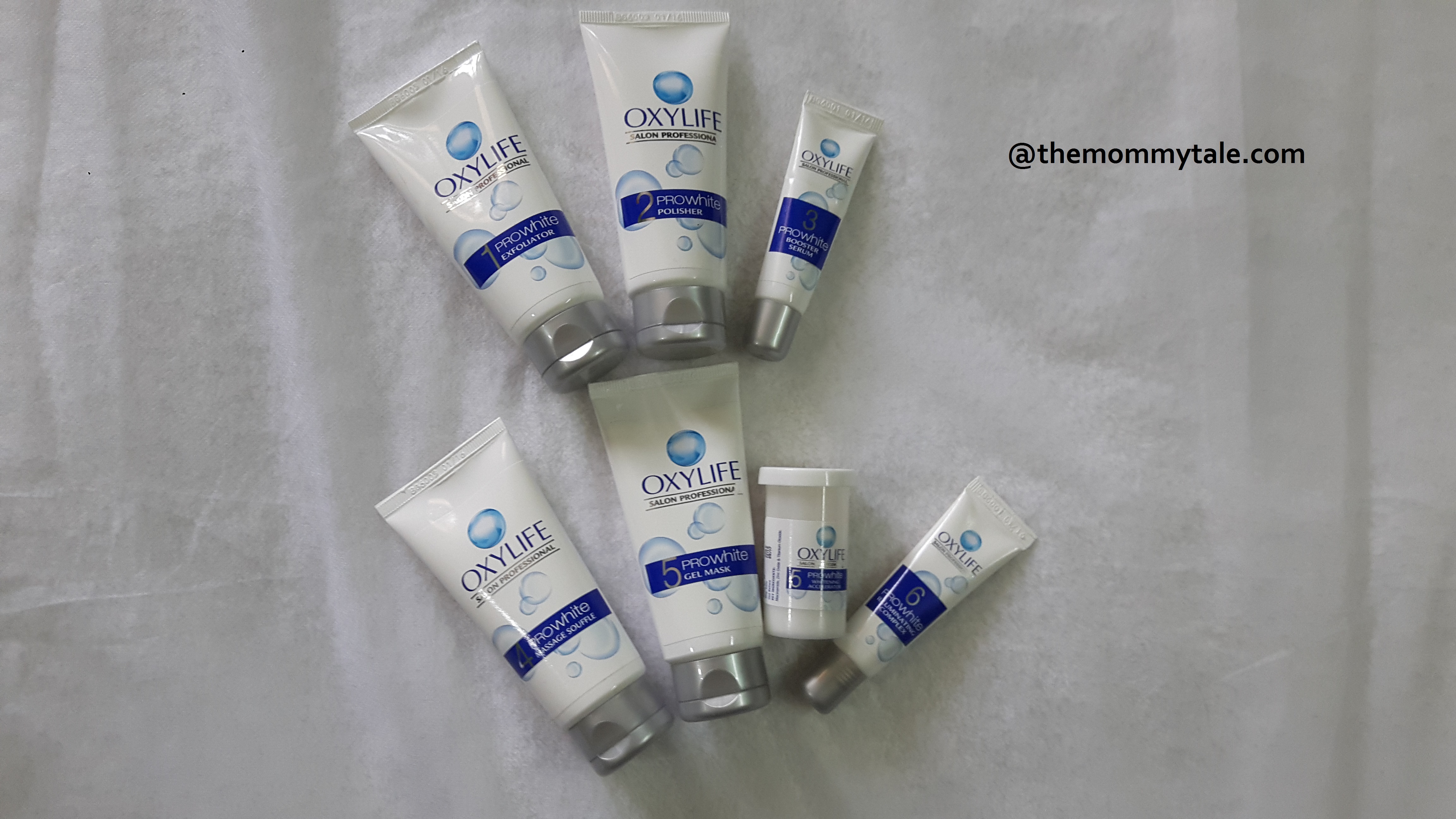 1. Prowhite Exfoliator
2. Prowhite Polisher
3. Prowhite booster Serum
4. Prowhite Massage Souffle
5. Prowhite – whitening accelerator and Gel Mask.
6. Prowhite illuminating Complex.
She started with a cleansing and exfoliation of the skin face and neck. Then next step was an Exfoliator scrub, Post scrubbing she gave steam to the face and neck area.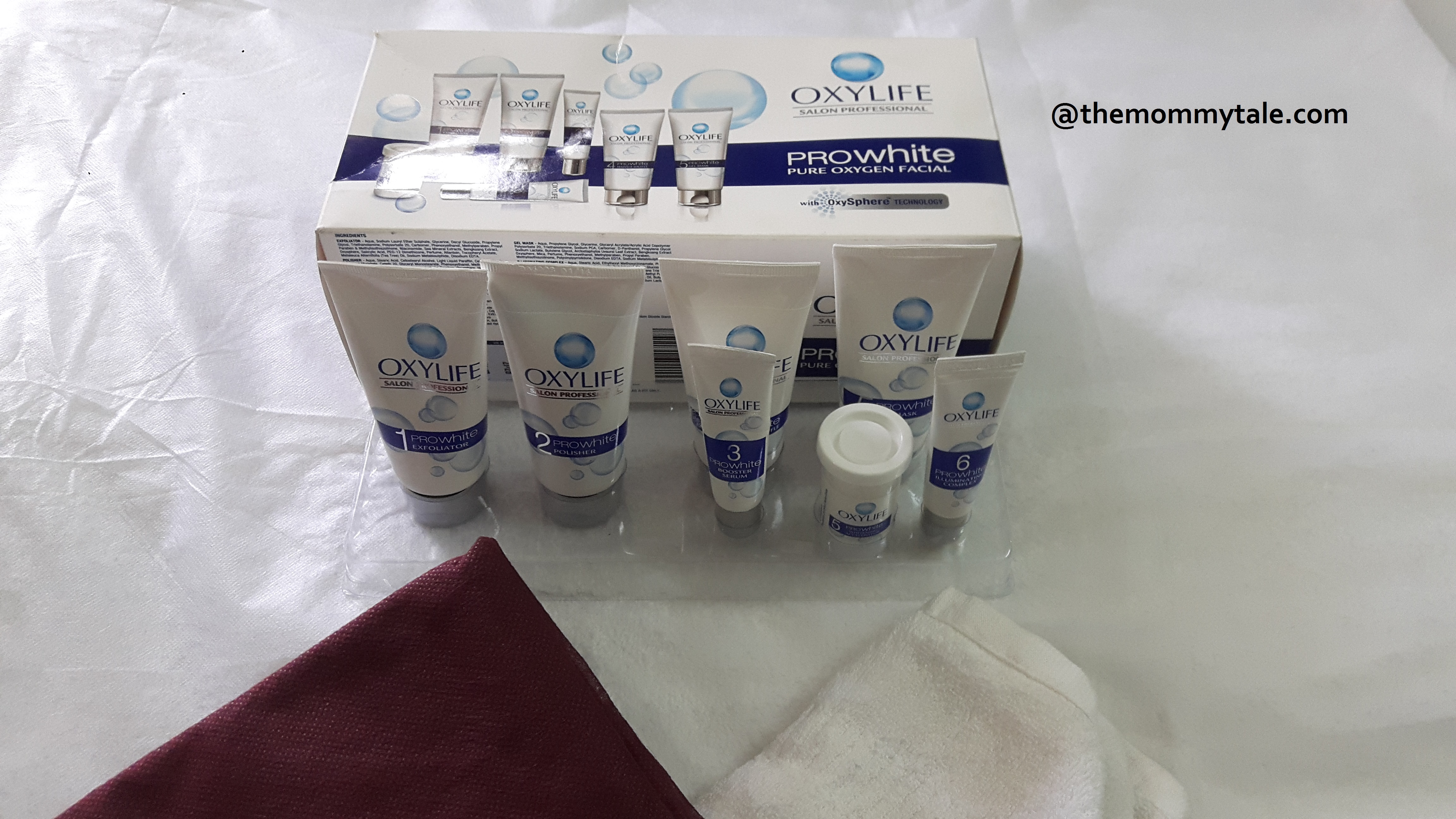 She applied the serum on my face and neck to revitalize the skin and then massage with Souffle which was super relaxing. I loved the technique and the way of massage which covered face, Neck, and Back, made me so comfortable.
After that, she prepared a face mask of whitening accelerator and gel and applied on the face for 15 minutes. Post removal of the mask she applied illuminating complex, which was the final step of the process.
Outcome: Honestly, I loved the facial it made my skin supple and added a radiant glow to my face. The Massage technique was super relaxing and I thoroughly enjoyed it.
Rating: 4.5/5
2.Review Crystal Spa Pedicure
Duration: 60 minutes
Products – Lotus Herbal
Price:600/Rs
Beauty Expert, professionally arranged the Pedicure tub. She then made a foot rejuvenating soak this was made up of rose and salt. Then she added Lotus crystal spa and Lotus de crystallizer. I was asked to dip my feet in the soak, and then applied polisher scrub which had the goodness of avocado.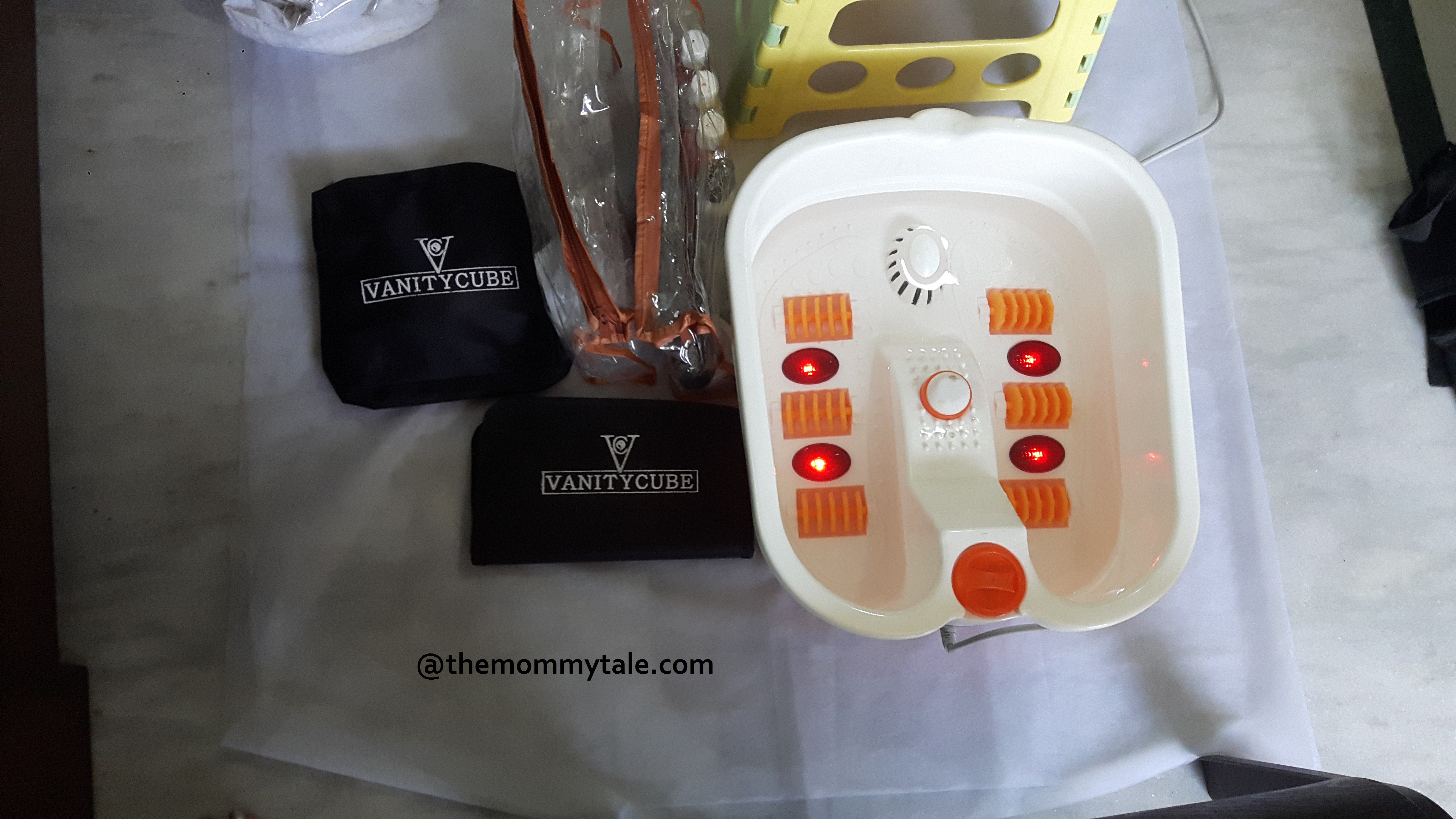 I was already feeling so relaxed, she removed dead skin and then she massaged my feet which was heavenly. She then applied Pack of lotus herbal and followed a massage from honey and milk cream from Lotus.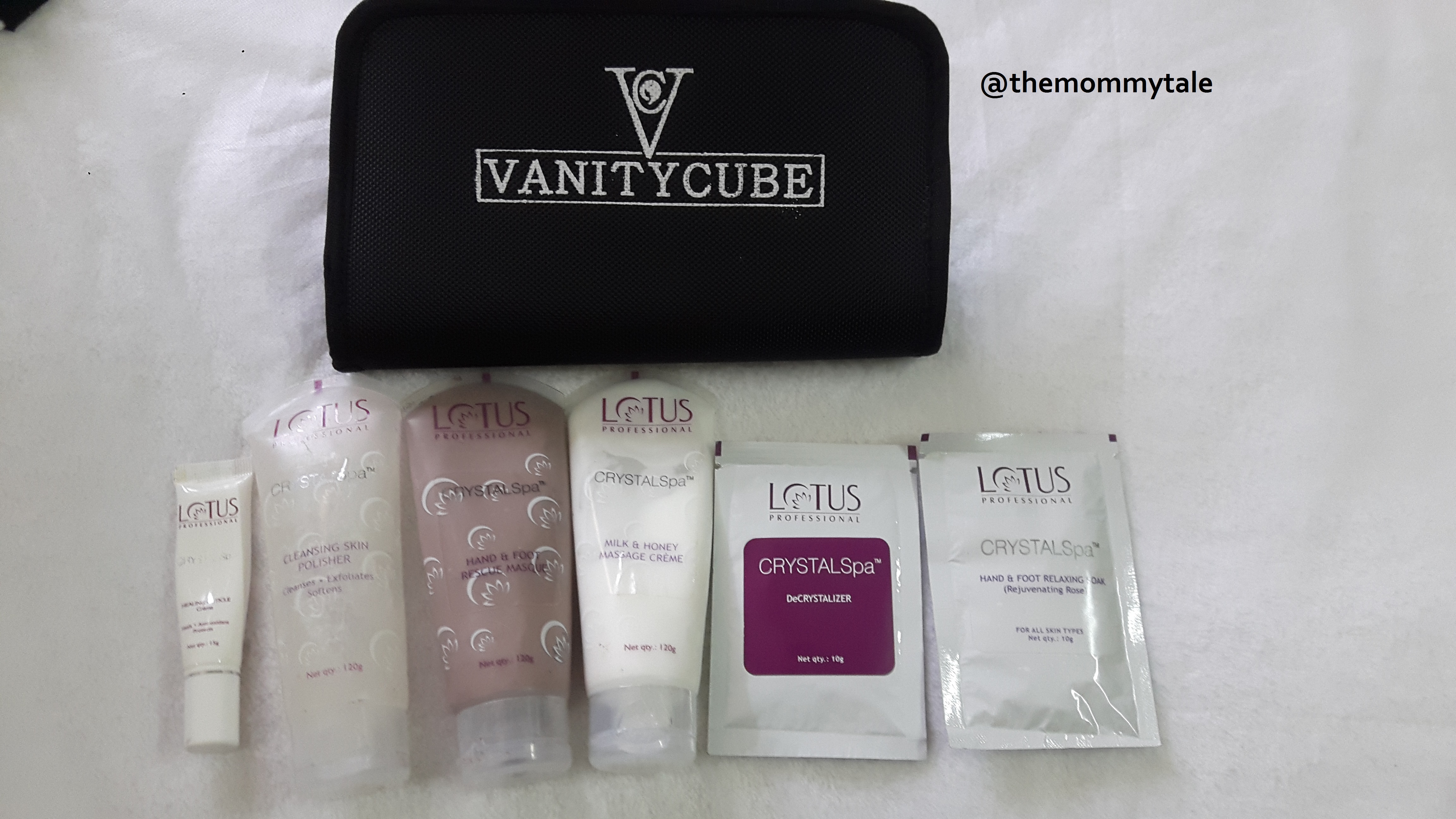 Outcome: I loved the crystal foot spa and will again call vanity cube soon for this service for sure. A Picture speaks a thousand words, here is the outcome.
                                                                                          Before Pedicure.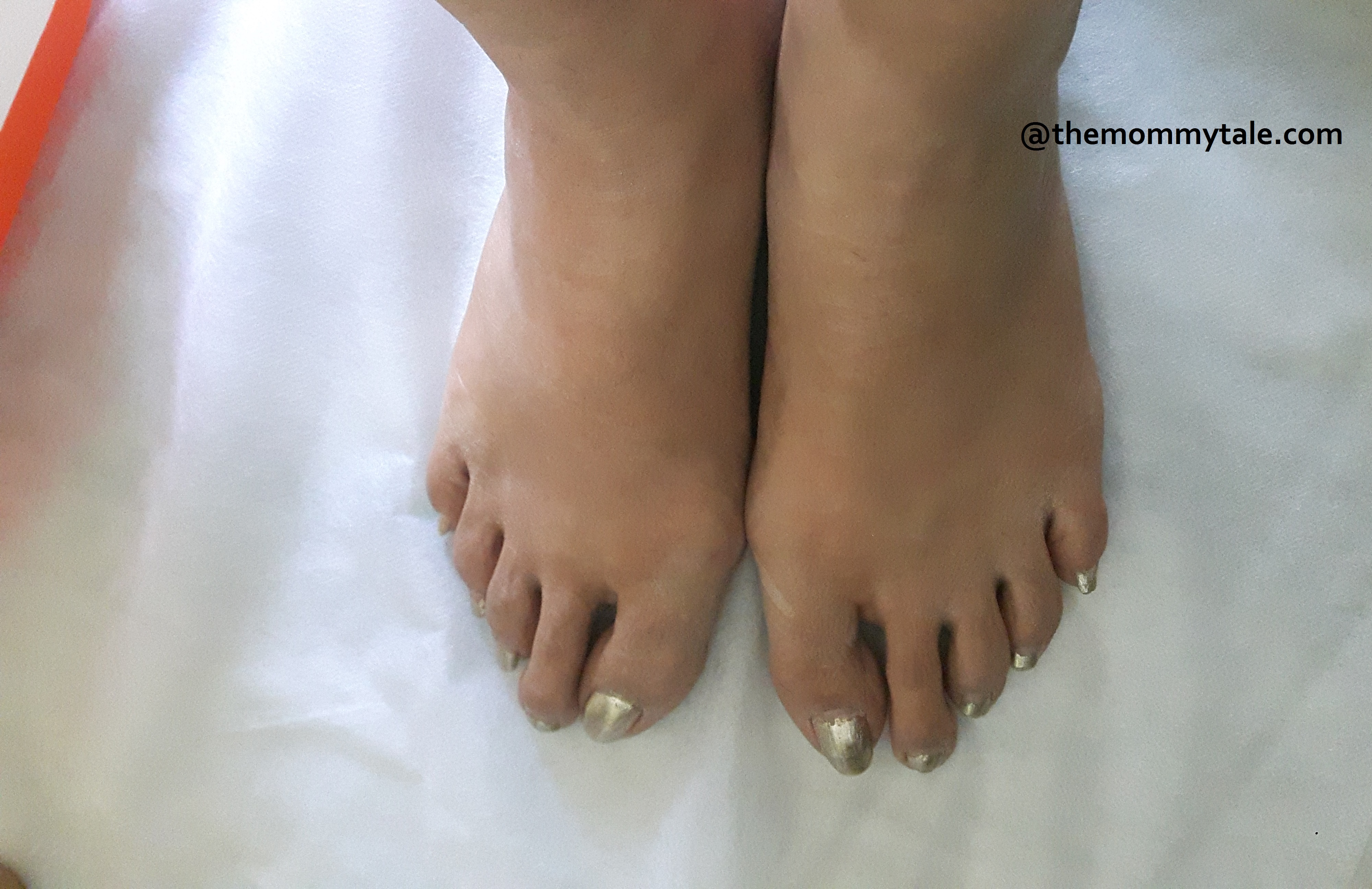 After Pedicure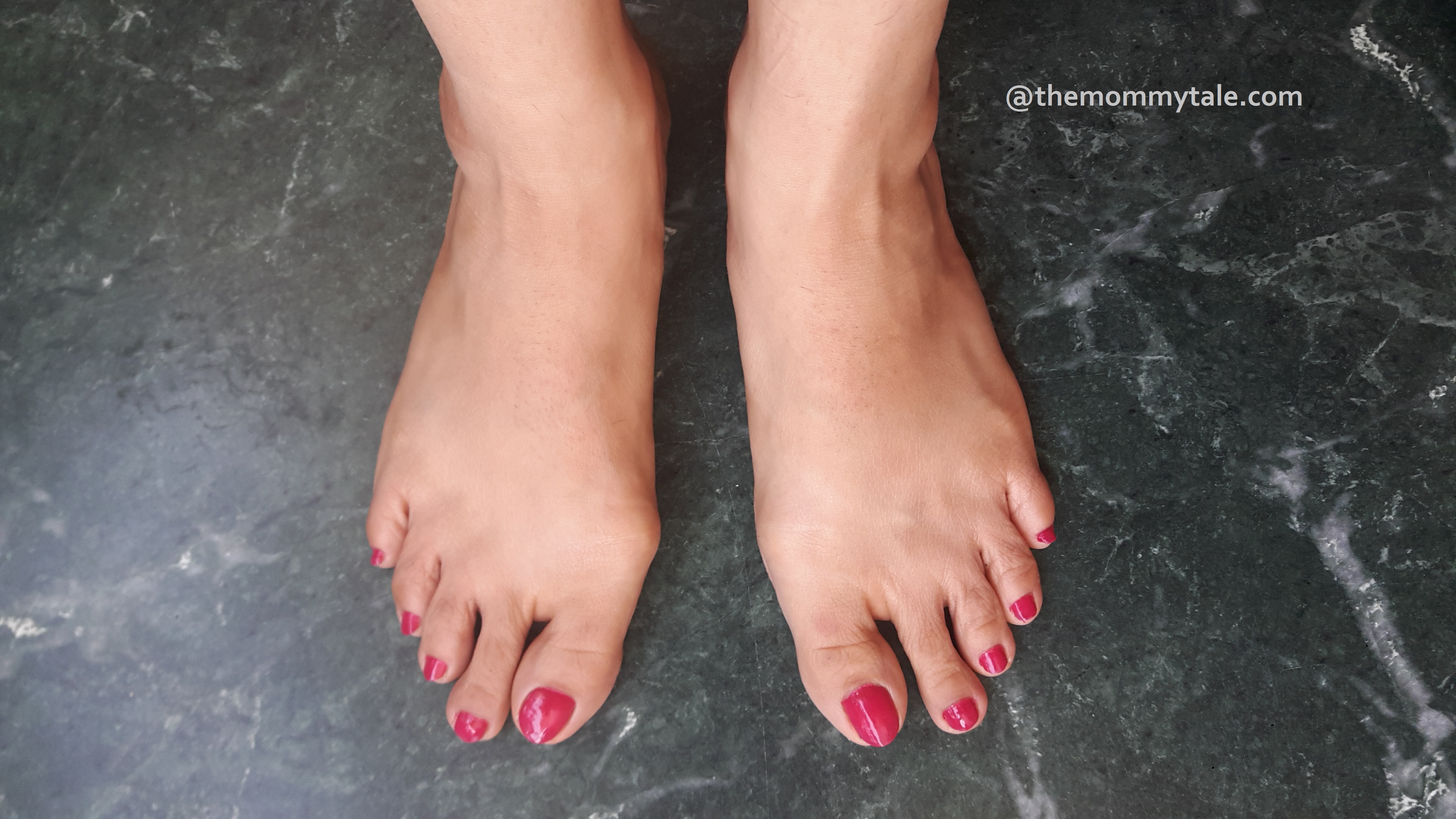 Rating: 4.5/5
Final Verdict: I highly recommend the service from Vanity Cube. They provide their service in entire Delhi NCR. In case you are unable to go out to the parlor for basic necessities, Vanitycube is just a call away.
For Deals and packages log on to www.vanitycube.in