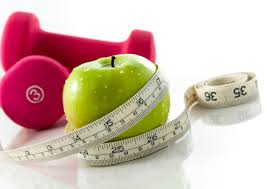 Loose Extra kilos dial this number. This message keeps flashing my mobile screen almost 3 times a day. I know the importance of health. I know how much important it is to lose Extra kilos and fit into your old Jeans or Dress. The importance of How to take out 20 minutes for your daily workout routine when you have a toddler running around and boss keeps reminding about coming deadlines.
Still,I am a person who tries to take things in a positive direction as much as possible. So as soon as this push message comes I start jumping or still jog. Well to some extent this thing worked for me at least as a reminder that still I have a few extra kilos to shed and I continued this way for 15 days
But since last three days, the positivity vanished as the messages became overdose to me. The frequency of these Push message reached 70 to 100 per day from just three.
Enough is Enough! I picked up the phone and called the number mentioned.
"Hello! Pls Apna weight record karwayiye hum aapki call Doctor or Dietitian ko transfer kar rahe hai. " (Kindly record your weight and we are transferring your call to the next available Doctor or Dietitian.)IVR ask. I was damn serious this time so patiently recorded all necessary info asked by IVR.
Finally, I reached the next available person. She said, "Hello I welcome you to ABD company". I let her complete "Your recorded weight is 70KGs and as per the recorded height, I can see you need to lose minimum 3 Kgs, " she added.
I said, "Don't mind but, whats your weight and height? How much you require to lose?, I am fed up."
After a pause, She replied, "Yes Mam, you are right, But, I am sorry I am not able to get you."
"See Earlier one or 3 message per day was fine but now I am getting 70 to 100 messages from your company per day," I said.
"See, I know you are just doing your job but try to understand my plight". "I am feeling as you guys are trying to body shame me, I don't feel like eating anything with the reminders you guys send me via these messages, I don't feel like doing anything and more importantly I am not happy anymore".I added.
"Kindly remove my number from your list immediately". She just hung the call.
We all wish to look slim and trim I know, beautiful yes for sure But, when such things start affecting your happiness and your peace of mind One must take a call.
At the End of the day, We all are beautiful souls if we feel that way. Trust me there is no competition. We should try to stay active and healthy with one thing for sure is Happiness.
So Let's be happy, Khao, Pio or Khush Raho! (Eat, drink and live happily.)