Review – Organicmill's FaceLep, Toner and Aloe Day Gel.
Mom's life is – entire day We keep running behind kids, juggling between office and household chores, Family, kid's homework, etc. We have to do all round the clock i.e. 24/7. Taking out time for ourselves seems difficult or sometimes next to impossible. I keep looking and exploring the products which are good and can do some wonder to my skin in less time. I recently came to know about the Organicmill skin care and beauty range. Here is my Review – Organicmill's FaceLep, Toner and Aloe Day Gel.
Organicmill products are 100% chemical and preservatives free. And what I just loved about it is they freshly prepare products on order basis. Organicmill goes by one formula of keeping everything natural. The range of Organicmill constitutes face and body cream, body scrub, hair oil, Aloe Vera gel, Face leps, lip balms, lip scrubs, refreshing toner, a bug me not cream, cold-pressed soaps and many more other lovely products.
Here is my review for Face lep, Toner, and Aloe Vera gel. These three works like your total CTM (cleansing, toning, and moisturizing) routine.
Step 1. Review – Organicmill – Face lep / Face pack
Cleansing by Organicmill's Face Lep: MRP 400Rs/- for 70gms.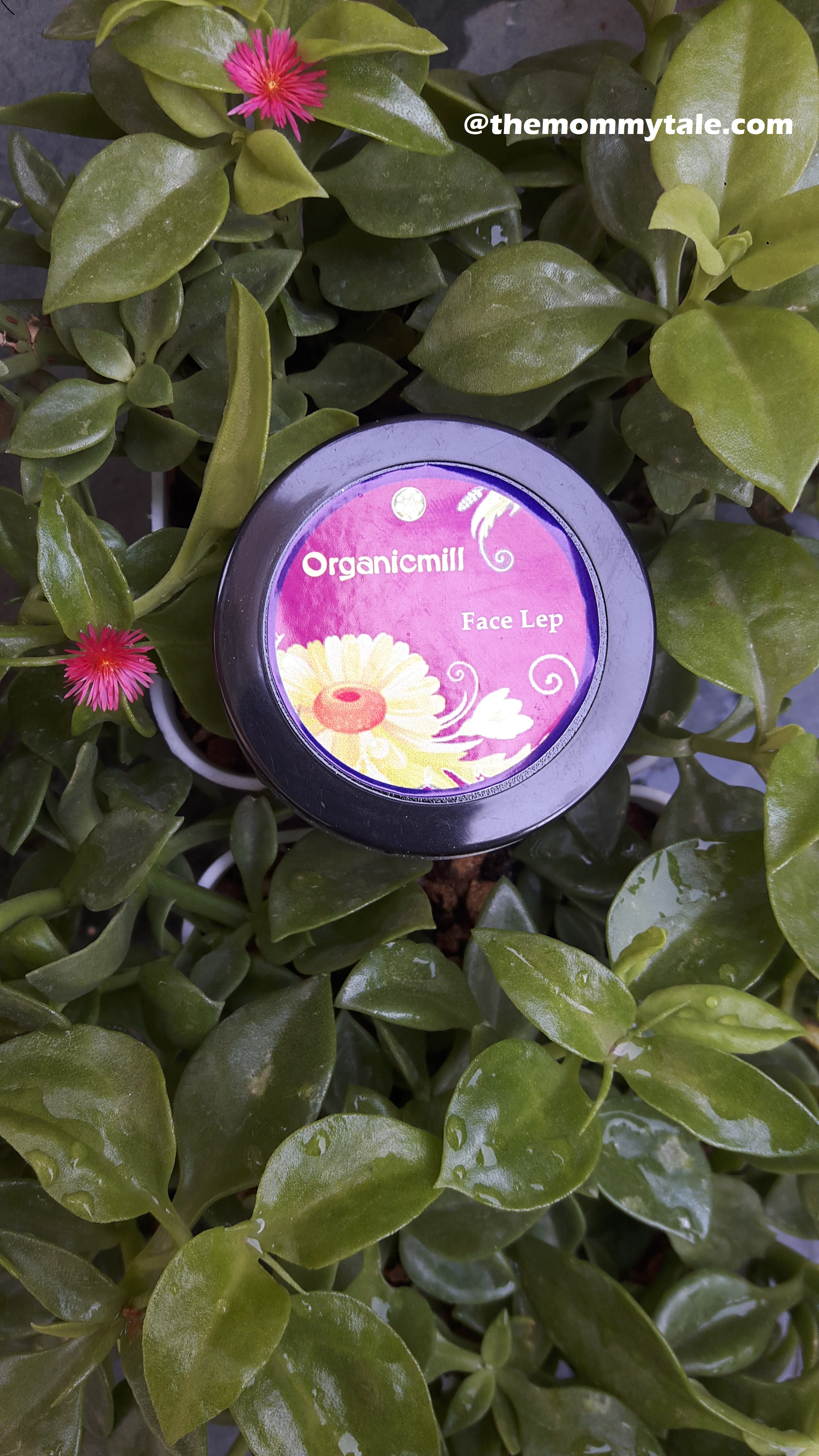 Face Lep is sweet-smelling, powder based organic and safe product. I personally prefer organic products for my skin and hair. This works like a cleanser and helps to remove all dirt and dead skin from your face.
Key ingredients: Face lep consists of 20 different herbs and Flower extracts, this includes Rosemary, Jasmine, lotus extract, Rose flower extract, etc. Just one spoon of it to pamper your skin and add beautiful radiance to it.
How to use: For  Oily skin and sensitive skin, mix one spoon of Face lep with 2 to 3 spoons of Organicmill's toner. For Dry, Normal and Aging skin add an equal part of fresh curd instead or toner. Mix well to attain a consistency.
Let's use it: Apply the lep all over your face and neck by gently rubbing, leave for 15 minutes do not let it over dry. Then Scrub and remove it with normal water.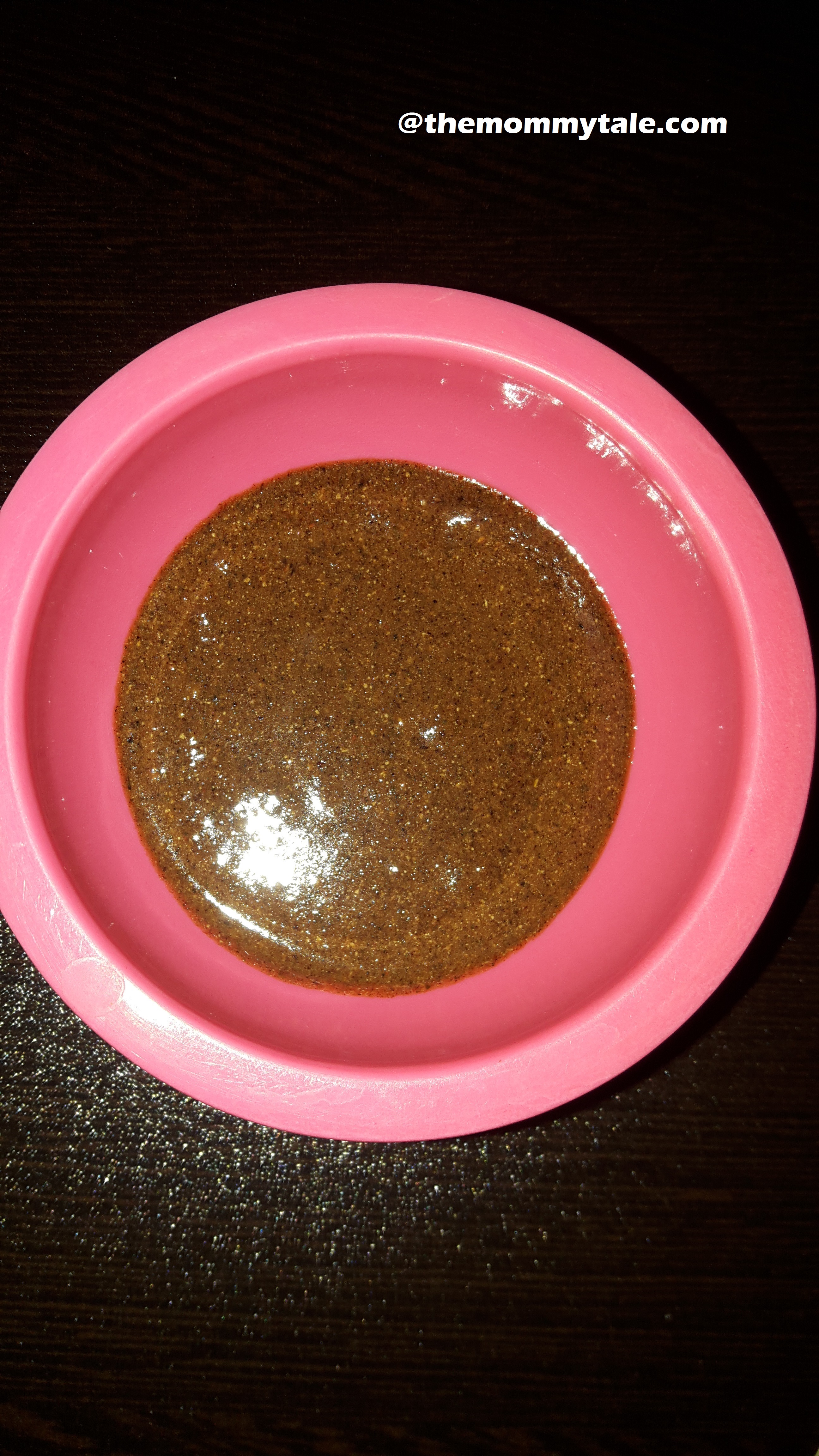 Outcome: Scrubbing has been just perfect with the Facelep, it cleans and open pores and gives you a fresh look.
Rating: 4/5
Note: Avoid direct sunlight and water, Best to use before 6 months of the manufacturing date.
Step 2. Review – Organicmill – Toner
Toning by Organicmill's Facial Toner: MRP 300/- for 100 ML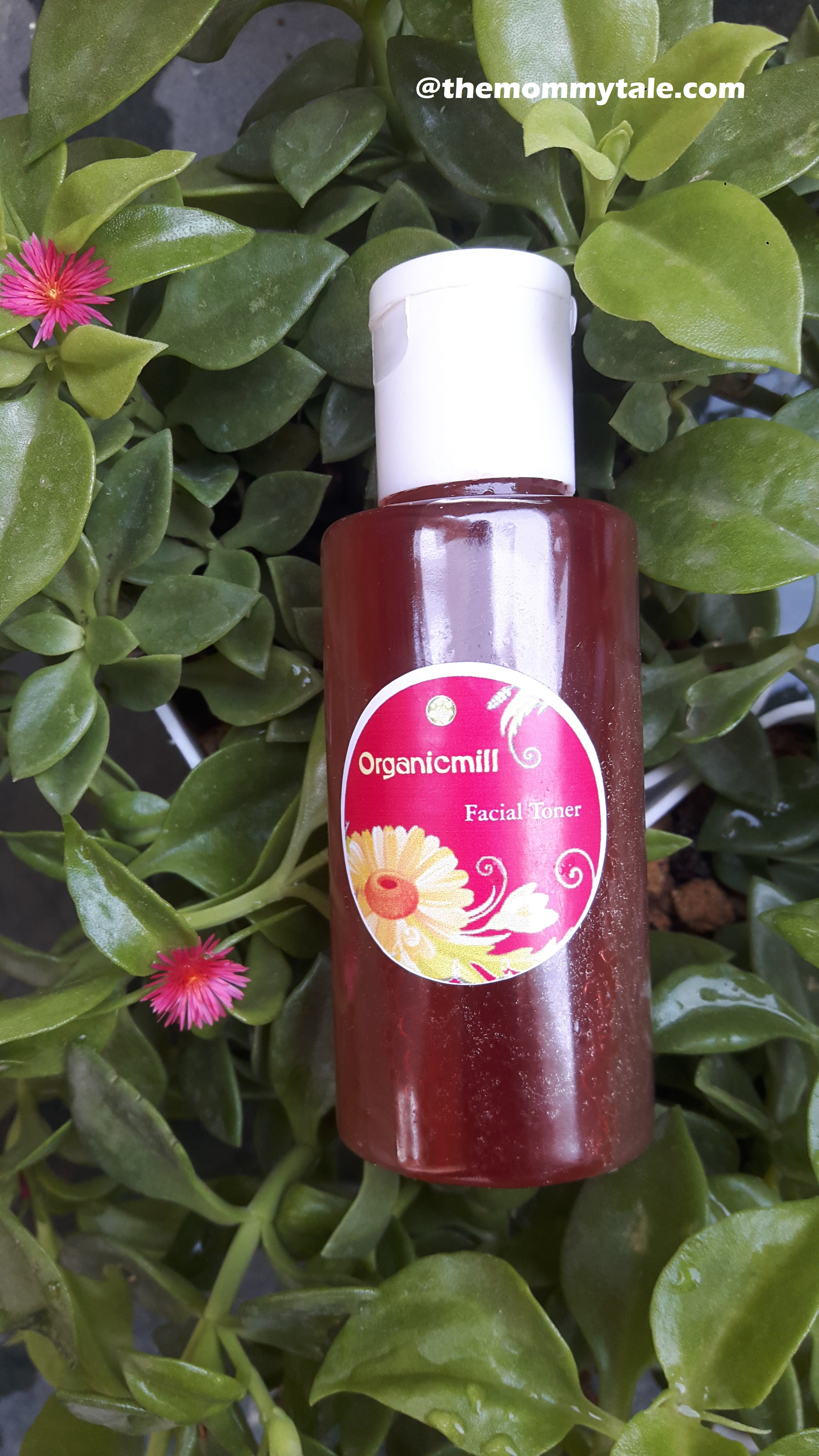 Organicmill's facial toner is rich with organic essential oils and vitamin E. This product is a must for summer essentials.
Key Ingredients: Ying Yang, Tea tree, Licorice, Vitamin E, Rose, Frankincense, and Yarrow. All essential oils are clearly visible in the formulation.
How to use: Take required quantity on clean hand rub all over your face and neck, leave it for 2 minutes. You can also use it by adding the required amount to Organicmill Facelep as we did in step 1.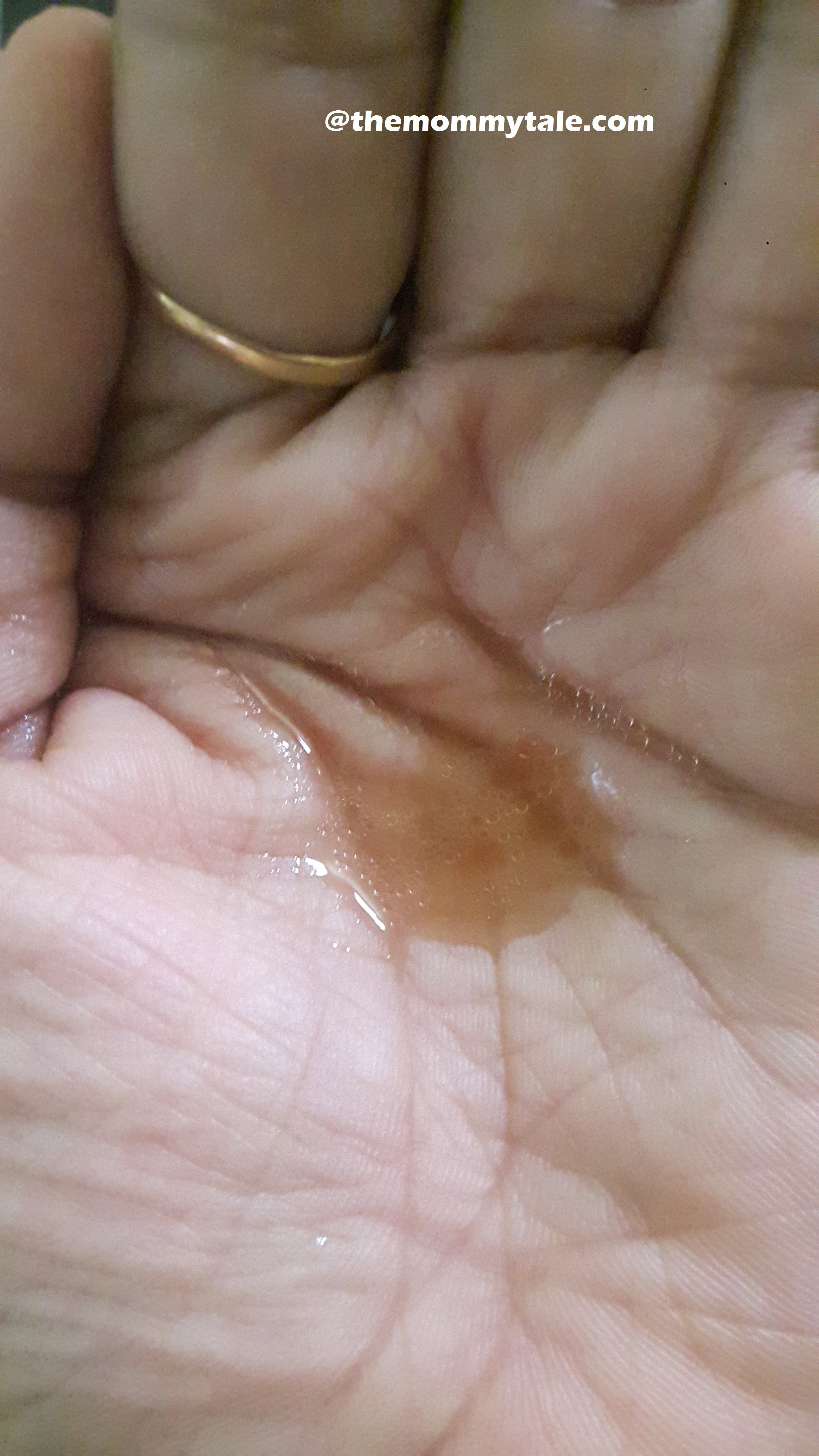 Let's use it: Apply on face for 2 minutes and leave it. See the magic begin.
Outcome: Skin feels fresh after applying the toner. Organic mill's toner is chemical free and you can apply it more than once a day.
Rating: 4.5/5
Note: Shake well before use.Store in Fridge, Avoid direct sunlight and best to use before 2 months from manufacturing date.
Step  3:  Review – Organicmill – Aloe Gel  
Moisturizing by Organicmill's Aloe Day gel with SPF 30, MRP: 250Rs/- for 30gms.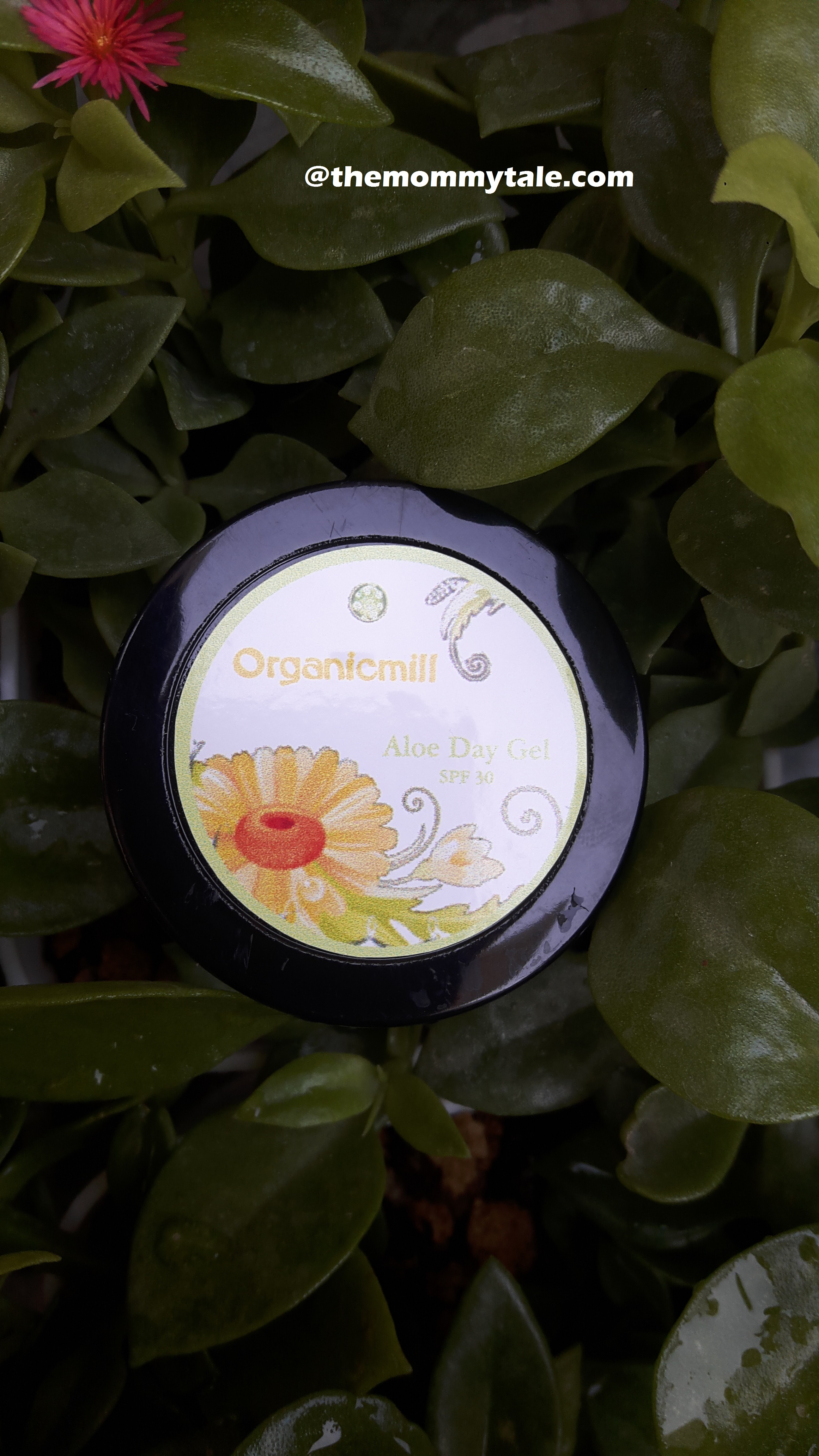 I am a big fan of Aloe Vera. As my skin is sensitive, super dry I always need something to moisturize it. This Aloe Day gel is a moisturizing gel with SPF 30. Just one gel for moisturizer and sunscreen and you're all set with glowing skin.
Key Ingredients: Aloe gel, Vitamin E, Carrot seed oil and Tea tree oil
How to use: Apply a required quantity of the gel on your face and neck by rubbing softly, massage for a min and you are all set to beat the heat of the sunny day.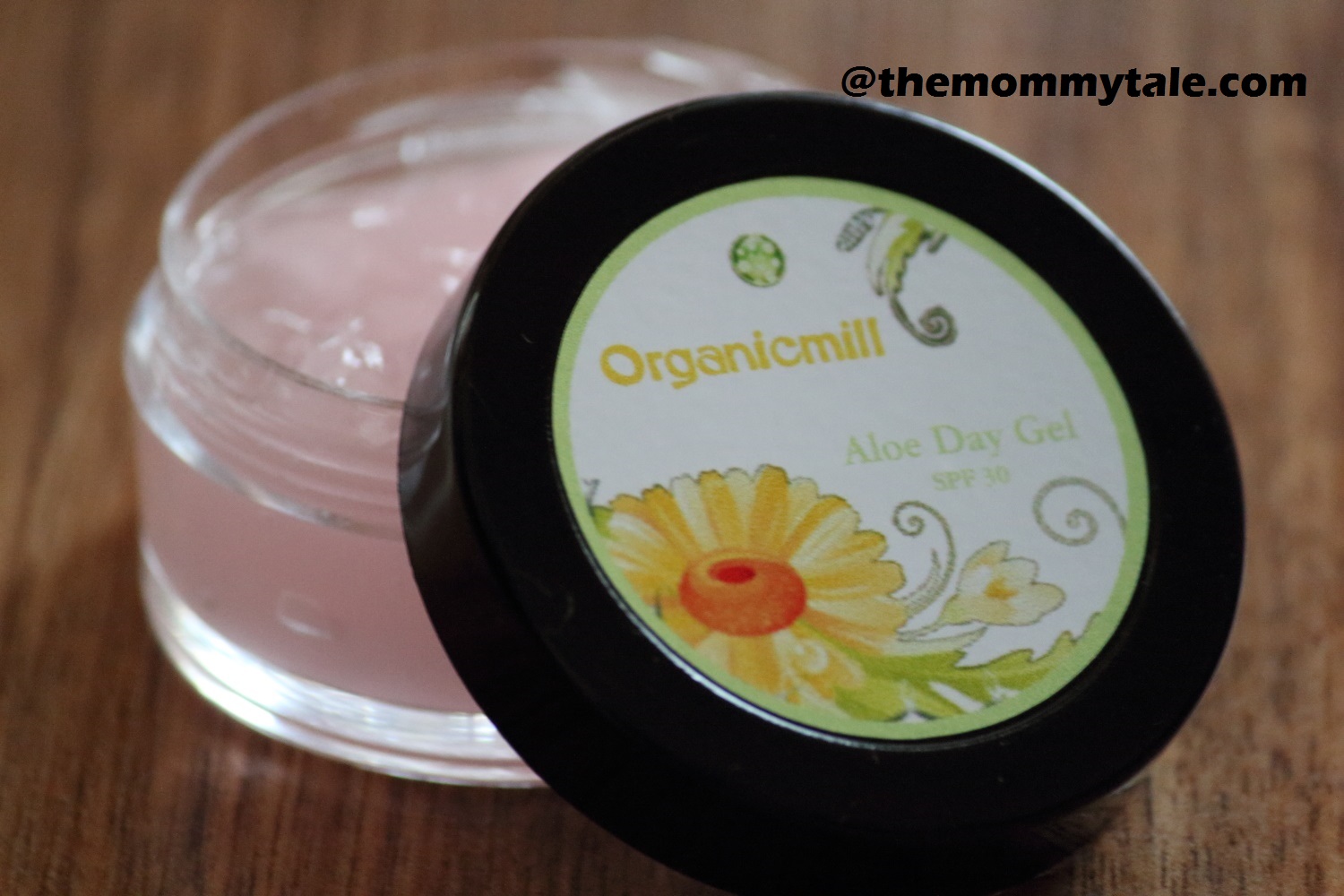 Outcome: This is a very good and I would highly recommend it. Just after first application, it adds a lovely glow the aroma is too overwhelming.
Rating: 5/5
Note: Store in Fridge, Avoid direct sunlight and water.Best before 2 months from manufacturing date.
My Final take on the product: CTM routine is all set, that too chemical free and 100 % organic.I loved the products and so far no issues using them since 7 days. The dullness, tiredness is all gone.This routine has added a lovely radiance to the skin. I use this CTM routine before going to bed it adds freshness and the aroma of the products is so pleasant for my senses. With this, all my stress and tiredness of entire day vanishes before I head to bed. And I wake up with a lovely glowing face every morning. I would recommend this CTM routine for everyday use. I appreciate the after sales customer service as well. Mrs. Dishi Jain, She remained available always for me and even she called me to check every alternate day if there is any issue with a product or any allergy, reaction etc as I am using the product for the first time.
You can buy these products from
Contact number – Mrs. Dishi Jain – 9971648091
Organicmill is a boon for busy Moms like me!!
Glow this summer with Organic mill !
What was your experience with the Organicmill ? do share in the comments would love to hear from you.
Have a lovely Glowly day!